Meet Our Team
Destination Smiles is committed to creating an awesome dental experience for your kids!
Our Caring Doctor
We want your child to feel at home at Destination Smiles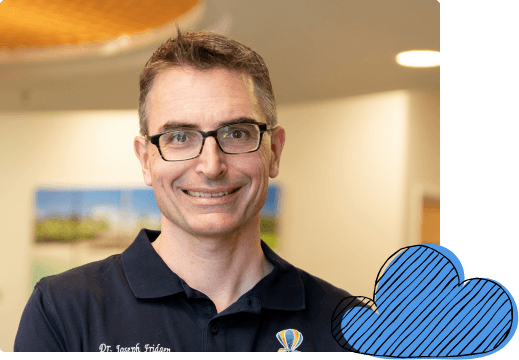 Board Certified Pediatric Dentist
Joseph D. Fridgen, DDS
Dr. Fridgen believes it is an honor and a privilege to be chosen to help your little ones develop a lifetime of great smiles! Helping children overcome their fear of the dentist is very rewarding and something for which Dr. Fridgen has a passion. Dr. Fridgen received his doctorate of dental surgery at the University of the Pacific, Arthur A. Dugoni School of Dentistry.
Board Certified Pediatric Dentist
Randy Q. Ligh, DDS, MA, CLEC
For over 35 years, Ligh has served San Jose area families, helping children to mature with healthy smiles. It's always been his hope that the information he shares with you and your children will lead to a lifetime of great oral health. He actively listens to you and your children's needs, and provides a safe and enjoyable experience for all.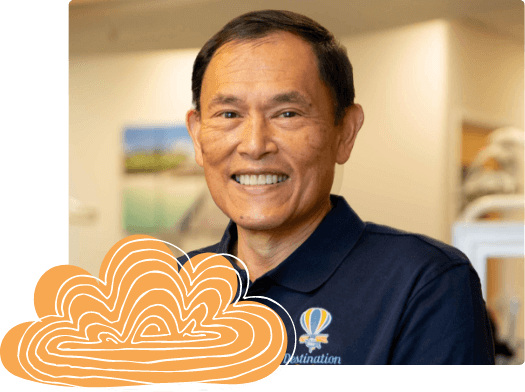 Orthodontist
Jeff Kwong, DDS
Dr. Kwong is warm and compassionate and always puts his patients first. He values their concerns and treats them as if they are part of his family. Dr. Kwong strives to help all his patients understand every step of their treatment and enjoy their journey towards better health.
Your Child's Care.
Destination Smiles offers a distinct combination of a compassionate and experienced team with the latest technology. This approach makes Destination Smiles ideal for parents looking to entrust their children's comprehensive oral care to friendly, highly-educated professionals.
Take a Virtual Office Tour
Get to know our office before you come in!
#DestinationSmiles
is Trending!
Stay up to date with us as we make an impact on our community.